2016 Fund Raiser
CCSA is engaged in a year end fund drive. Please support this program that each year distributes over $1,000,000 in food and clothing to those in need in the San Diego area. Your donation, in any amount, will help relieve suffering. Here's how you can Make a tax deductible donation:
Mail a check to:
CCSA
4167 Rappahannock
San Diego CA 92117

Donate Via Paypal
---
The Joy of Giving
The CCSA Christmas Program took pace at St. Marks on December 14th and 15th, 2016. Due to the generosity of Sponsors, 210 families received Christmas Food Baskets with a gift card in them. The baskets were beautiful but more important was the joy and appreciation of families when they picked them up. A BIG THANK YOU to all Sponsors who brought their baskets of love. Along with this outreach, additional families donated 44 "extra' Christmas baskets and Gift cards to families that will be given out at the CCSA center before Christmas Day. Many thanks as well to all the donors who brought supplies to fill 153 Homeless gift bags for those who live in very difficult circumstances. The additional gift card this year in those bags put a lot of smiles on their faces as they received their Christmas gift bag. Again, your generosity and sharing the love of helping those in need made a positive difference for those who live on the street or in a car.
A Big thank you also to all the volunteers that made this event happen. It couldn't be done without your support, love and deep caring. You have fulfilled the mission of CCSA during this Christmas holiday. God Bless you and please keep all those who are hungry, in need of clothes, and who need help in your thoughts over this most important celebration. Your donations CCSA make it possible to keep all our services going. Please see our website, www. ccsasandiego.org for possible ways to donate to this mission especially before the end of this year. We welcome your gift because we know the difference it makes in changing lives.
---
2016 Bay Park Food Drive
Many thanks to Maryann Augustine, Frontline Realty, and all the wonderful volunteers who worked so hard to put together the Bay Park Food Drive 2016 for the benefit of Community Christian Service Agency.    From the beginning of volunteers stapling lists to grocery bags, distributing those bags to doorsteps in the Bay Park Community and the collection this past
Saturday
of filled bags, the whole process resulted in an estimated amount to exceed last years collection!
The success of this food drive is due to the tremendous generosity and deep caring of people in need in our San Diego Community!  To say Thank you Bay Park seems like not enough, but to let you know that your bag of groceries bundled with all the rest of the bags of groceries truly does make a difference in the way CCSA can respond to those who come for assistance.
---
CCSA Says Congratulations!
CCSA recently partnered with a new Pacific Beach non-profit called "Pacific Beach Street Guardians".  The role of this group of very dedicated people is to create a community where all neighbors work in collaboration, serving each other with their resources, time and God-given talents.  The main mission of PBSG is to connect housed and unhoused neighbors in Pacific Beach through community education and employment opportunities.  PBSG offers transitional paid employment opportunities for Team Members to earn money and gain experience for future long-term employment.  Donations of supplies, such as garbage bags, canvas gloves, work shirts, water bottles are always needed. To learn more this non-profit, please contact Caryn at caryn@pbstreetguardians.org
NICE WORK Caryn!  
---
Expanding our wings
CCSA has partnered with on-site coordinator at 1050 B St in downtown San Diego where housing is provided for those on fixed incomes. CCSA will be providing food to residents who, due to the lack of transportation, are unable to come to our food pantry.  CCSA will be working closely with the on-site coordinator, providing can goods, fresh fruits, vegetables, salads, meats and other items, which can be very costly for many people.
---
AMAZON SHOPPERS CAN SUPPORT CCSA IN TWO WAYS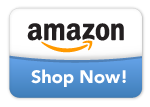 Buy something for CCSA on our wish list.  Click here to see information about our Amazon wish list.
Buy something for yourself by clicking the Amazon icon above and CCSA will get a rebate.
---
HOW YOU CAN HELP
Volunteer your time
Donate food, clothing, hygiene items, or stock
Read more How you can help
---
SPECIAL THANK YOUS
THERAPIE DAY SPA for donating over 200 hygiene bags for our PB center
Sprouts for weekly food donations, as well as donations from a special food drive, asking customers if they would like like to purchase a food bag to be donated. As of January 4th, CCSA has received $ 13,543.87 in the Sprouts Holiday food drive!
Thank you to Sempra Energy for their generous donation of $750 towards the Homeless Gift Bag program.
---
---