2017 Hunger Walk
Mark your calendar and join us for a brisk walk around Mission Bay on Saturday, April 22 at 8am
---
__________________________________________
Chili's Fundraiser
Let Chili's do the cooking while we support CCSA at the same time. With each flyer presented to Chili's at 4060 Clairemont Mesa Boulevard location on Wednesday, March 22, 2017, Chili's will donate 15% of the event day sales back to this great organization.  
Print and bring this flyer: 
Give Back Night CHILI'S
_________________________________________________
Please LIKE us on Facebook!
___________________________________
CCSA Says Congratulations!
CCSA recently partnered with a new Pacific Beach non-profit called "Pacific Beach Street Guardians".  The role of this group of very dedicated people is to create a community where all neighbors work in collaboration, serving each other with their resources, time and God-given talents.  The main mission of PBSG is to connect housed and unhoused neighbors in Pacific Beach through community education and employment opportunities.  PBSG offers transitional paid employment opportunities for Team Members to earn money and gain experience for future long-term employment.  Donations of supplies, such as garbage bags, canvas gloves, work shirts, water bottles are always needed. To learn more this non-profit, please contact Caryn at caryn@pbstreetguardians.org
NICE WORK Caryn!  
---
Expanding our wings
CCSA has partnered with on-site coordinator at 1050 B St in downtown San Diego where housing is provided for those on fixed incomes. CCSA will be providing food to residents who, due to the lack of transportation, are unable to come to our food pantry.  CCSA will be working closely with the on-site coordinator, providing can goods, fresh fruits, vegetables, salads, meats and other items, which can be very costly for many people.
---
AMAZON SHOPPERS CAN SUPPORT CCSA IN TWO WAYS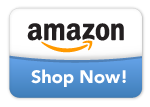 Buy something for CCSA on our wish list.  Click here to see information about our Amazon wish list.
Buy something for yourself by clicking the Amazon icon above and CCSA will get a rebate.
---
HOW YOU CAN HELP
Volunteer your time
Donate food, clothing, hygiene items, or stock
Read more How you can help
---
SPECIAL THANK YOUS
THERAPIE DAY SPA for donating over 200 hygiene bags for our PB center
Sprouts for weekly food donations, as well as donations from a special food drive, asking customers if they would like like to purchase a food bag to be donated. As of January 4th, CCSA has received $ 13,543.87 in the Sprouts Holiday food drive!
Thank you to Sempra Energy for their generous donation of $750 towards the Homeless Gift Bag program.
---
---