CCSA Cash4Food Campaign – Extended to August 31st!
The annual Cash4Food campaign sponsored by the Community Christian Service Agency (CCSA) is taking place June 1  through the end of August. This fund is complementary to the generous donations of food received from member churches, individuals, and other sponsors and is used to purchase supplemental food items during the year to ensure a consistent, nutritionally balanced grocery supplement for our clients. ALL FUNDS DONATED TO CASH4FOOD ARE USED TO PROCURE FOOD ONLY.
The CCSA CA$H4Food Campaign was featured in the June 2015 edition of the Clairemont Times. Special Thanks to Clairemont Times and Chris O'Connell in their support of getting the information out!
BACK-TO-SCHOOL PROGRAM
Our goal is provide 200 backpacks for children of our clients.  We will collect filled backpacks during the month of July, and distribute them Monday, August 10-Friday, August 28, 2015.  Bring your donations to CCSA's Clairemont Center, 4167 Rappahannock.
List of Back to School Supplies
BAY PARK FOOD DRIVE
The Bay Park Food Drive will occur on Saturday, December 5, 1015.  We need both trucks and volunteers.  If you can help the day of the drive or with prep activities contact Jeanne at jmc4725@gmail.com.
2015 HUNGER WALK
We were pleased to welcome San Diego City Council Member Chris Cate to the 2015 Hunger Walk.  We thank everyone who participated or donated to the Hunger Walk on Saturday, April 25. The total amount raised was $23,033 as of May 31st!  Next year's walk will be Saturday, April 23, 2016 at DeAnza Cove in Mission Bay Park.

AMAZON SHOPPERS CAN SUPPORT CCSA IN TWO WAYS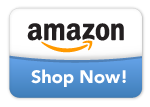 1.  Buy something for CCSA on our wish list.  Click here to see information about our Amazon wish list.
2.  Buy something for yourself by clicking the Amazon icon above and CCSA will get a rebate.
HOW YOU CAN HELP
Volunteer your time
Donate food, clothing, hygiene items, or stock
Read more How you can help
SPECIAL THANK YOUS

We thank the Animal Protection & Rescue League Thrift Store for providing clothing items for our clients since 2004!
F.O.C.U.S. (Friends of Children United Society) of Coronado recently refurbished the outdoor play area for children of our clients.  They fenced the area and provided new toys, too.
Karen Scanlon provided the funds to purchase a new storage shed for children's clothing.  Volunteers have also installed new shelving and reorganized the storage areas for men's and women's clothes.