Help the Homeless through the Summer
Beginning in June, we are encouraging everyone to help the homeless during the hot summer days in San Diego.  Please see the PDF flyer below for more information about how you can help.
Back to School Program
Each year, CCSA assists low-income children with backpacks and essential school supplies. This year, we hope to distribute 200+ backpacks to children in grades K – 9 and we need your help! Please see this PDF flyer to learn more about participating in our upcoming program.
Items to include in backpack donations:
Click here to download the K-2nd Grade or 3rd – 9th Grade Backpack Items List
Another Successful Hunger Walk
Thank you to all who walked, donated and volunteered!
Thanks to our Volunteers from Target in Southpark
Several of their managers and team leaders volunteered last Monday by folding clothes and packing food. CCSA and the clients served are grateful for your time spent supporting the organization.
Thank you to our Special Hunger Walk Sponsors:
Avati Salon Hair Product Basket
4019 Avati Dr
San Diego, CA 92117
www.avatisalon.com
Big Frog
858-270-FROG
4951 Clairemont Dr, San Diego, CA 92117
Dan Diegos Euro Café and Pub
619-276-2100
2415 Morena Blvd
www.dandiegos.com
Violet's Hair Design
8585-490-0360
3650 Clairemont Drive
AMAZON SHOPPERS CAN SUPPORT CCSA IN TWO WAYS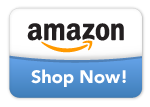 1.  Buy something for CCSA on our wish list.  Click here to see information about our Amazon wish list.
2.  Buy something for yourself by clicking the Amazon icon above and CCSA will get a rebate.
HOW YOU CAN HELP
Volunteer your time
Donate food, clothing, hygiene items, or stock
Read more How you can help
SPECIAL THANK YOUS

Many thanks to the generosity of ELCA Women of the Pacifica Synod who met at Christ Lutheran Church on Saturday, March 5, 2016!  They are a group of women who not only hear and profess the mission of responding to the need of others, but make positive action happen.

This group donated 1145 Hygiene items for those in need to clients of CCSA!  You HAVE made a difference!

A BIG thank you to

City View Ministry Outreach

for the Food and Clothing collection that was given to Community Christian Service Agency at the Women's Christmas Dessert on Wednesday December 9th, 2015.  This group collected 417 food items and 200 clothing articles to help those in need in San Diego.  This type of donation is particularly helpful during this holiday season when those in need have an even tougher ongoing struggle.  Ladies, you have made a difference in the lives of those who come for assistance!  Thank you for sharing what you have with others. This IS what it is all about!

Northminister Presbyterian – Greeting Cards Makers for a food donation
St Mary Magdalene Church – Catholic Daughters and Rosary Makers for their continued support
BIG Thank you to Brother Benno in Oceanside for a donation of 390 food bags.
99 Cups of Coffee on Cass St for donation of coffee and pastries

Hearts & Hands (Jeanne Schultz) for donation of hats and gloves

San Diego Branch Church on Clairemont Mesa Ave for donation of food collected

Coco's restaurant on Nobel Dr. for donating pies for the holidays!
F.O.C.U.S. (Friends of Children United Society) of Coronado recently refurbished the outdoor play area for children of our clients.  They fenced the area and provided new toys, too.
 Animal Protection & Rescue League Thrift Store has provided clothing items for our clients since 2004!
Karen Scanlon provided the funds to purchase a new storage shed for children's clothing.  Volunteers have also installed new shelving and reorganized the storage areas for men's and women's clothes.
Charlie's Bakery – fresh bread weekly
Fairmont Grand Hotel Del Mar– food donations
King Technologies– Computer equipment and services
Senior Gleaners- fresh fruit
Target Express (North Park)- Fresh salads and other food items
Camden Sierra – (Otay Ranch)
Off the Wall printing-banners
Von's – food items
Violet's Hair design – Shampoos & soaps
Keller Williams Realty – Backpacks