CCSA Christmas Program 2015
The CCSA Christmas Basket program will be held at St. Marks on Dec. 16th and 17th this year. All sponsors of families will fill Christmas baskets with non-perishable food items for CCSA clients who sign up in person at the agency by Nov. 30, 2015.  The number of families sponsored heavily depends on the Sponsor Sign Ups. This is your opportunity to share your blessings with others. The gift basket will include food for a holiday meal and a Target or Walmart gift card for perishable items so families, singles, seniors and those with special needs can enjoy a more festive Christmas meal. Don't miss this opportunity to make Christmas special for not only your family as you gather food for your own holiday gathering, but for a CCSA family in need. Sixty-Five per cent of children in the San Diego School system are food insecure. Let's make their Christmas a bit brighter!
Click to Learn More and Sign Up!
DATE CORRECTION for the BAY PARK FOOD DRIVE.
Please note that the 11th annual Bay Park Food Drive, for the benefit of Community Christian Service agency, will be​ the following dates and times:
 On 
Wednesday, November 18.
volunteers will meet at St. David's Episcopal Church (5050 Milton St.) from 
9am -2pm
 to prepare about 1800 grocery bags for distribution.
The prepared bags will be delivered between 
November 29 – December 1
in designated Bay Park neighborhoods, to be filled during the week.
On 
Saturday, December 5
, starting at 
8:30am
, volunteers will pick up the filled bags and transport them  to St. David's for subsequent sorting.
Volunteers are needed to help with each step of this large Outreach Project.  If you can help,  please call Jeanne at 619-541-2131.
PANCAKE BREAKFAST FUNDRAISER
Thanks to all our supporters who attended our two pancake breakfasts on September 26 and October 3.  We appreciate your support of our latest fundraiser.  We raised $1800 to assist our neighbors in need.
COMING EVENTS
2016 Annual Meeting will be Wed., Feb. 24, at noon at St. Mark's UMC, 3502 Clairemont Dr.
2016 Hunger Walk will be Saturday, April 23, 2016 at DeAnza Cove in Mission Bay Park.
AMAZON SHOPPERS CAN SUPPORT CCSA IN TWO WAYS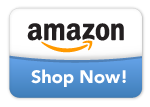 1.  Buy something for CCSA on our wish list.  Click here to see information about our Amazon wish list.
2.  Buy something for yourself by clicking the Amazon icon above and CCSA will get a rebate.
HOW YOU CAN HELP
Volunteer your time
Donate food, clothing, hygiene items, or stock
Read more How you can help
SPECIAL THANK YOUS

Coco's restaurant on Nobel Dr. for donating pies for the holidays!
F.O.C.U.S. (Friends of Children United Society) of Coronado recently refurbished the outdoor play area for children of our clients.  They fenced the area and provided new toys, too.
 Animal Protection & Rescue League Thrift Store has provided clothing items for our clients since 2004!
Karen Scanlon provided the funds to purchase a new storage shed for children's clothing.  Volunteers have also installed new shelving and reorganized the storage areas for men's and women's clothes.
Charlie's Bakery – fresh bread weekly
Fairmont Grand Hotel Del Mar– food donations
King Technologies– Computer equipment and services
Senior Gleaners- fresh fruit
Target Express (North Park)- Fresh salads and other food items
Camden Sierra – (Otay Ranch)
Off the Wall printing-banners
Von's – food items
Violet's Hair design – Shampoos & soaps
Keller Williams Realty – Backpacks
Because of the Thanksgiving and Christmas holidays , commodities will be distributed at the Clairemont Center on Thursday, November 19, and Thursday, December 17, from 9-11am.